GamesThirst has compiled yet another list that'll keep you excited about games from now and all of 2010. You'll be needing a lot of money if you plan to get a least half of what's listed, so without further adieu, enjoy.
Microsoft and Square Enix shocked the gaming world when they announced that this former PS3 exclusive title was coming to the Xbox 360 at E3 2008. And although it remains exclusive to the PS3 in Japan, the rest of the world will be playing the best RPG franchise ever made on the console of their choosing. Look for it spring of next year.
The first has sold over 14 million copies and counting, so it comes as no surprise that the sequel to Infinity Ward's masterpiece is now the biggest entertainment launch of all time; selling just under 5 million copies on day one.to be the biggest entertainment launch of all time; I suspect you've already purchased the juggernaut title and enjoying as we speak.
Releasing one week after Modern Warfare 2, the title has some respectable numbers of its own. Assassin's Creed sold over 8 million copies, and if what we've seen thus far is any indication, part 2 might put the first to shame sales in the sales department. Look for it on store shelves the world over on Tuesday November 17th.
It came on the scene cunningly, and left a trail of thirsty sequel seekers in its path. The title was set for a fall 2009 release, but Uncharted 2 and Modern Warfare 2 had almost all other big games looking for space in 2010. The first was a timed Xbox 360 exclusive, but the sequel will launch simultaneously on PC, PS3 and Xbox 360 early next year.
Yep, God of War clone alright, but a good clone indeed. This massive game takes place entirely in Hades and according to the game's writer, producer and director Jonathan Knight, it's an experience you won't forget. He also mentioned that it was an honor to be compared to the venerable God of War series, and hope that they're "worthy" of such a label. Buy in February 9th and 12th in the United States and Europe respectively.
The Franchise started as a Sony exclusive, Tekken 6 will now be spreading some love to Xbox 360 alongside the PS3. Fans of the series have been waiting long years to get back in the fight, and since October 27th, they've been quenching their thirst.
Jack Tretton announced that the online role playing game would be exclusive to the PS3, however Square Enix later killed the idea by announcing the title for PC, and eventually coming to the Xbox 360. Nonetheless it's Final Fantasy, so you know it'll do extremely well. Get your online Fantasy thirst quenched fall 2010.
8)
Battlefield: Bad Company 2 ~
A serious contender to Actiovision's Modern Warfare 2, this game is looking extremely promising. The first was a surprise hit, and EA has more than doubled its efforts to make part two better by miles. Buy it in March of 2010.
9)
Operation Flashpoint 2: Dragon Rising ~
Codemasters new effort boasts Long missions and huge maps, an arsenal packed with a large variety of weapons, and realistic simulation all awaits you in this war packed title, available now.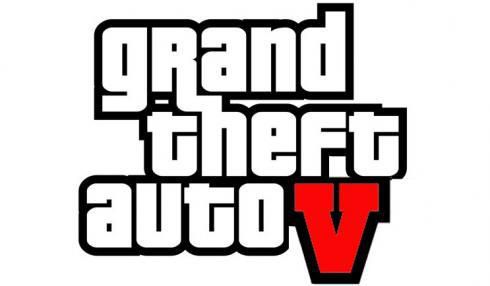 Rockstar is hard at work preparing another installment of the franchise with the best first day sales record of all time. Grand Theft Auto IV grossed half a billion dollars in first day sales. As of March 11, 2009, the last iteration GTA IV, has sold over 13 million copies and counting. A definite winner for Rockstar. Many, including Michael Pachter believes the next GTA will be out next year, most likely in the fall.
11)
Super Street Fighter IV ~
You probably already picked up the King of all fighting games, but just in case you haven't nabbed it as yet, wait till March 23rd to get the version with more features and a host of new characters. Capcom sure knows how to steal your money, (just kidding).
12)
Army of Two: The 40th Day ~
You could either save hostages, or get rid of them with your choice of weapon. What's your choice? Coming March 2010, Army of Two: 40th Day is the sequel to the third person team work based shooter Army of Two, developed by EA.
13)
Castlevania: Lords of Shadows ~
To be released sometime late next year, this new addition to the well respected franchise has taken the 3D route. Not many are concerned however, because a legend is deligently guiding the title to sure success. Keep an eye on this one.
Fans the world over have been experiencing a tidbit of this awesome title from the demo made available by Capcom on PSN and Xbox Live. Get it next year.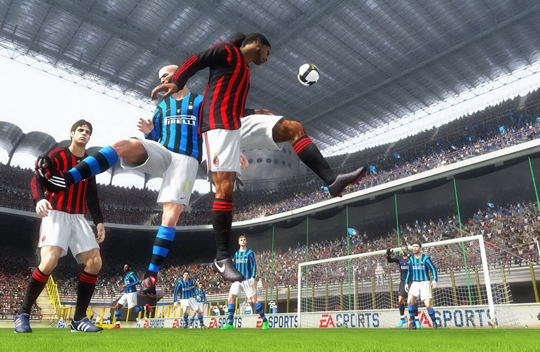 The game has been out since October 2nd in Europe and finally, tomorrow it will be released in the U.S. Fans of Soccer should not miss this one. Critical gameplay fundamentals have been enhanced, making sure Fifa 10 comes as close to real life as possible. It has been the recipient of high scores across the board and is performing extremely well in Europe. Fifa 10 even outsold Uncharted 2 in the UK this week, a testament to how much Europe love their Soccer.
16)
Dragon Age: Origins
~
It is the successor to Bioware's critically acclaimed Baldur's Gate. The features extensive character customization, morally challenging decisions, and role-playing tactical base combat. It's a Dark fantasy game that's been receiving great reviews and is available now. Seriously go get it.
17)
Max Payne 3 ~
The upcoming third person shooter is developed by Rockstar Vancouver, and published by Rockstar Games was originally set to be released this year, but it was pushed into 2010.
This game has controversy splattered all over it. Visuals for the Xbox 360 looks way better than that of the PS3, the developer has even distant itself from the PS3 version, stating they've turned the work over to Sega, the game's publisher. You will make your own decision in January 2010. Reviews have been stellar; it even received the ever elusive perfect score from Famitsu Mag.
19)
Red Dead Redemption ~
Rockstar pushed back the game's release into February 2010 "to maximize the full potential of the player experience and market potential." It's the follow-up to its predecessor Red Dead Revolver released May 2004. Set in 1908, it's focused around a former outlaw John Marston, who's sent across the troubled American Frontiers to help in bringing the rule of law.
James Cameron's Avatar is based on his highly anticipated movie. The video game will plunge you deep in the heart of Pandora, an alien planet. Gamers will encounter the Na'vi, Pandora's indigenous people and discover other lifeforms, lifeforms never seen before in video games. The Game's published and developed by Ubisoft, a release date is set for December 2009.
What this list proves is that even if you don't own both the PS3 and Xbox 360, you're still in great shape for the rest of 2010 and even beyond. Sure, there are certain console exclusives you'll thirst for; (Uncharted 2 for PS3 and Mass Effect 2 for Xbox 360) but with selections like those listed above, that thirst can easily be quenched. Be a proud owner of your console of choice, because there's no lack in the games department. And the next time a fan boy rudely degrades the value of your system by yelling it has no games, just give him a link to this list. Now go do some hard work, you'll need the extra cash.
Bonus
:
Metal Gear Solid: Rising ~
This game will be the biggest release when it lands late next year. Kojima's younger crew have been working tirelessly on the new title starring Raiden.
Again, the gaming community was in total shock when Rising was announced as coming to Xbox 360 alongside PS3. And if all goes as planned, there's no reason why gamers should not be playing this gem by Christmas.